Whenever you create a piece of content, what rushes through your mind? I always give my heart to the content. Because when content creation is done with all honesty, it definitely steals hearts. So with a venerable library of blog posts under your belt, it's a smart decision to monetize your content and convert it into real financial value. In this way, you generate a stream of income for your brand, along with developing lasting business relationships for years to come.
And do you know there are many strategies that help maximize the value of each piece of content that has your name attached to it. Monetizing your content is a sustainable approach to generating revenue for your business.
So what benefits you get when you monetize your content?
In the present era, all kinds of valuable information have great worth, especially if it's at the right place -at the right time. With the right strategy, you can monetize your content successfully by offering in-depth analyses, reports, and other types of exclusive material. This is only possible because readers have shown a hunger for quality and don't resist paying for great content.
All in all, content monetization offers the following benefits:
Source of long term relationships with brands as well as clients
Steady and recurring revenue
Helps to preserve the integrity of your content
Unveiling the Smart ideas to monetize your content
For converting your content into a revenue-generating machine, look into the following content monetization ideas:
Provide content for free at launch
This idea might not appear as a direct monetization strategy, but it's definitely going to grab you a lot of traffic in the longer run. How? Offering content for free is a quick strategy to scale-up and enjoy a growing number of visitors on your website.
It will help you test waters with your creative pursuits. Sites with valuable content become quite popular very quickly. The development of a customer base in this way refers to an organic approach.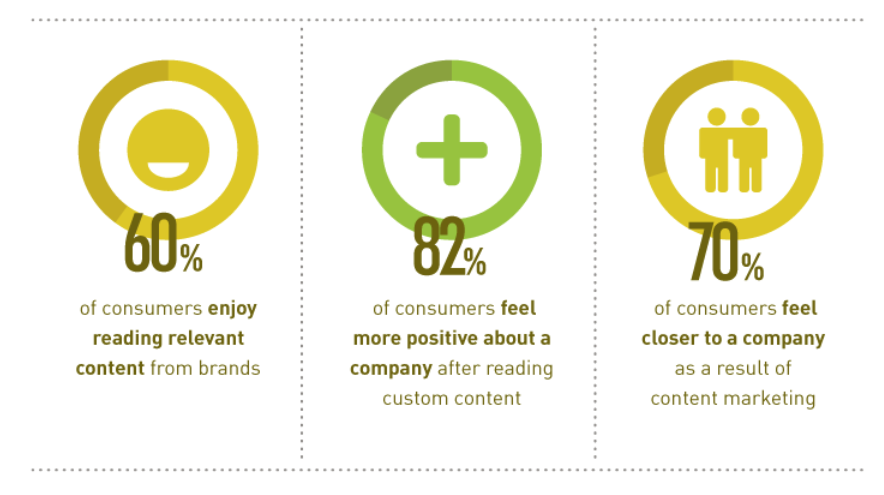 Pro-tip: Since this model might not be sustainable in the longer run, so once your idea is validated and you have a number of readers, you can switch to any of the other ways to drive revenue from your content.
Use the power of affiliate marketing to your advantage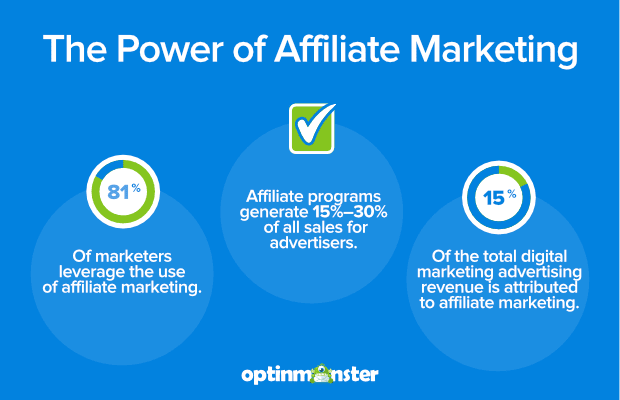 This method works wonders when you have a strong reader base for your content. It unlocks opportunities for you to work with brands that want to cater to audiences similar to yours. The model is quite simple. With affiliate marketing, your content promotes the brands, and you get a percentage of sales that come from your page.
Over the years, this strategy has gained high popularity as a modern method to monetize your content. It allows you to add affiliate links along with engaging your readers with the high-quality information you provide.
Pro tip: But remember to be selective about the products you promote. The item you're helping to sell should truly offer value to your readers and fall in your industry niche as your credibility is also at stake.
Offer personalized coaching and consultation sessions
You are already an expert business in your field, so why not offer consultation sessions and coaching to train others. According to SEMrush, 77% of organizations have a content marketing strategy in place, but out of these, only 9% rate their strategy as excellent. This is where your content marketing consultation will come into place.
As an expert in your field of business, you can help brands to stand out from the competition by learning from you one-on-one.
Pro-tip: If you have already gained some ground in your niche through your blogs or e-book, it is highly recommended that you expand your empire with personal Zoom or Skype coaching classes. Dedicating just a little time per week can rapidly create a side stream of income from your content.
Use advertisements to your rescue
Advertisement is a great way to generate that extra income if you have a huge following of readers. There are different payment structures when it comes to online ads:
Work with Advertisers: You can work directly with advertisers, they will pay for ads placed on your site
Pay per action: You get a specified amount whenever consumers use the ad to complete an agreed-upon action.
Pay per click (PPC): The brand pays you for every click
Cost per mille (CPM): The brand gives you a regular fee when the ad reaches 1,000 impressions
Pro-tip: Similar to affiliate marketing, advertisement also holds your credibility at stake, and as a brand, it may turn off your readers. So you should, by all means, try to avoid damaging the trust of your audience by posting unsightly, irrelevant, or spammy ads.
A quick look on paid ads looks like:
Clicking on these led me to landing pages with a process to open an account, a suggestion to opt for free financial tools, and third, being an educational blog post.
Premium content should have a price tag
If you have specific expertise, skills, or experience in a niche area, you can easily monetize your content. Brands in the similar industry will gladly pay a premium for accessing your valuable content. Premium content can include videos, a course, a tutorial, newsletter, etc.
Pro-tip: Categorize your Premium content in the form of digital downloads or members-only site. Digital download includes templates, checklists, and other resources that look into catering to the requirements or pain points of your audience. In the case of the subscription-based model, the readers can pay a monthly or annual fee to access discounts, directories, private discussion boards and forums, podcasts, etc. According to Kinsta, 46% of online users have at least one premium subscription, so this method to monetize your content is a recurring revenue generation process.
Consider the following example of Elite Guitarist, where people sign up for it, as they find it convenient, and it frees them the worry about what they should be learning next.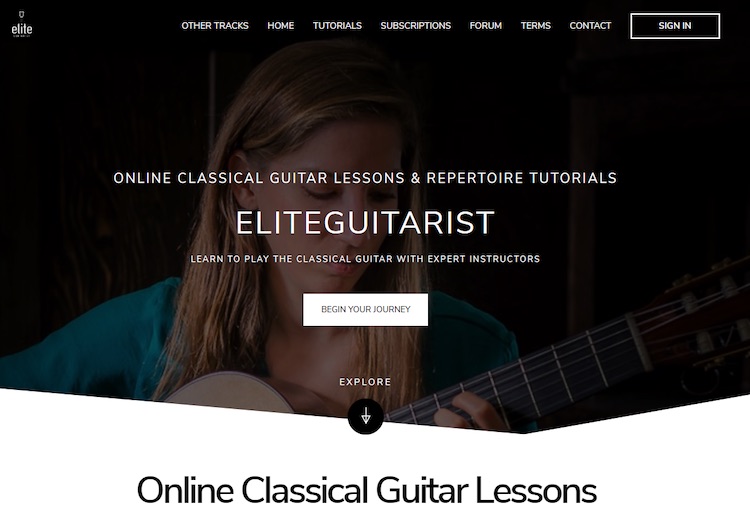 Share your knowledge through online courses
With your extensive knowledge, creativity, and popularity in the market, you should conduct a thorough survey to understand your audience's challenges or address the common client questions through online courses.
By 2022 the online learning industry is predicted to be worthy of $2.5 billion in the United States, as per Statista's predictions. So with your online presence, you can easily host your own online courses. You can then introduce certification programs within your niche with a successful line of these courses. Copyblogger's certification program for freelance writers is one very good example of this model to monetize your content.
Pro-tip: To succeed in the content monetization strategy, you need to establish yourself as a trustworthy specialist whose words have weight in your field. Also, ensure that the online course should offer value and fill an unanswered niche.
Exchange your content for money
This is the simplest form to monetize your content. You create content and sell its exclusive rights. If the buyer is part of the content creation process and guides you through it, this can be categorized as ghostwriting or freelancing.
This can be the other way round too. You create the content and sell it later. In either case, you create a piece of work and sell it wholly in exchange for money.
Make use of Sponsored content
Sponsored content has been around for 100 years. At its core, sponsored content involves two brands that form a partnership. So you can generate revenue by sharing the content when the advertiser pays for it. You get to promote your brand as the sponsored content feels like a natural fit for the platform.
The earlier form of this type of content can be explained through the example of soap operas in the 1920s, when radio was the king. Radio stations broadcasted serial programs telling stories just like today's true-crime podcasts. Then they approached household goods manufacturers for sponsorships.
A study by VIEO design suggests that people don't hate all ads. They just hate those that are intrusive. So Sponsored content deals with this by putting ads in places where people are already looking.
Pro-tip: Sponsored content is a useful and powerful tool for brands to take advantage of. Just be sure that it should always be done with integrity. It's a game-changer, and so brands should make use of it to get popularity as well as revenue.
A very good example of sponsored content is that of Hot Ones. They formed a partnership with TUMS for their 9th season on you-tube. The partnership is both funny and appropriate, as the show revolves around spicy food that needs an antacid.
Generate revenue with your content today
With so many ideas on making more value from your content, it's time to reap the benefits for years to come. Your content is your lifeline, and what could be better than to make the most of this creative side of yours.
A blend of these strategies will definitely raise your popularity, along with giving you more benefits. So use the magic of your content to develop multiple income streams that feed one another and accelerate your passive income.