I sometimes try to remember what pre-social media days were like. It seems like such a vague memory! Even as I write this, I can feel my phone egging me to check my Instagram. I am sure there are many like me out there. And that is what makes social media tools so effective for marketers.
To say that social media has revolutionized the modern world would be an understatement. According to Statista, there are 3.96 billion social media users in the world. And people tend to spend an average of 144 minutes on different social media platforms.
From being a platform for connecting with friends to being a place for searching for products and services, social media affects various aspects of our lives. And this what makes it a lucrative platform for businesses.
If you are a business, regardless of your niche, you must create a solid social media strategy to target your consumers. When doing so, using top social media tools will prove to be beneficial.
The Hidden Benefits of Social Media Tools
Some of you might wonder, why should you use social media tools for businesses? After all, how hard can social media management be?
Well, the answer is that it is pretty hard!
Let's take the example of frequency and schedule of posts. For maximum reach and impact, you must post on days and times when the platform is most often used by your target audience. And this varies from platform to platform.
Without social media management tools, merely posting on your account will take up a major portion of your day.
Apart from this, if chosen correctly, your social media tools can help you in:
Keeping track of your competitors.
Ensuring customer satisfaction via prompt replies.
Computing ROI of your campaigns.
Streamlining your content.
Top Tools to Use
Now that you know that social media tools provide various benefits, it is time to use them to boost your social media presence. Here are the ones I find immensely helpful.
Buffer
Buffer is one of the best social media scheduler tools out there. It allows marketers to schedule all of their content, regardless of the platform, from a single source. Hence, rather than being on your computer and posting on each platform separately, you can schedule it all in advance.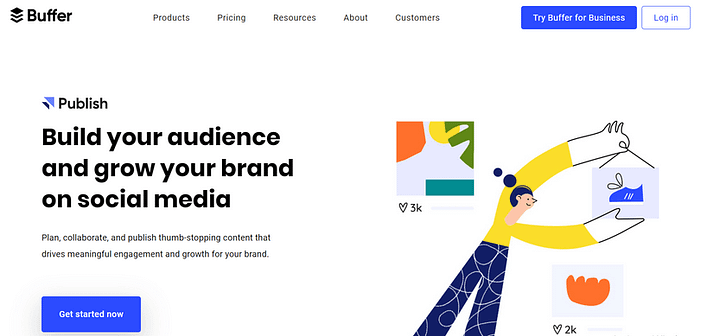 Additionally, the buffer social media tool allows brands to monitor their campaign performance as well as engagement per post. This helps in identifying successful campaigns to benchmark for future reference.
While the most extensive version of the tool comes at a subscription fee, the buffer free plan for beginners is a great way to check its services before investing money in it.
However, you shouldn't expect the free version to offer you a lot. After all, free social media tools usually provide the bare minimum.
Unfold
According to Instagram, over 30 percent of the most-viewed stories on the platform is branded content. To best leverage this feature of Instagram, it is imperative to post stories frequently. After all, stories allow you to add external links that further help in conversion.
While you cannot schedule Instagram stories in advance, there are various tools for Instagram stories as well. Among the best apps for Instagram business is Unfold.
In a world where almost all businesses are posting stories, to stand out, you must make your stories unique. Unfold offers a variety of memorable and modern story templates that ensures that your posts are visually appealing.
Additionally, the app updates itself quite often, thereby increasing its portfolio of templates. This allows brand stories to remain fresh yet aesthetically pleasing.
Canva
According to MicroCreatives, 61 percent of marketers believe that graphic design is an imperative part of any brand experience. Why? Well, the more attractive a given artwork is, the higher is the chance that it will be registered and remembered by the target audience.
Getting a professional graphic designer is one way to create beautiful posts. Another cost-effective way is to use the right tool. I found Canva to be a great choice.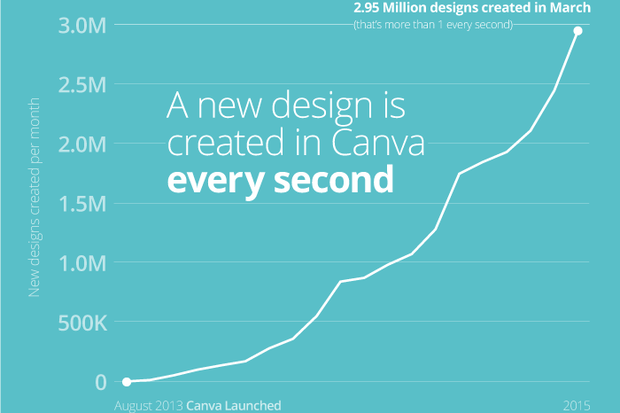 This tool allows beginners to create designs without knowing the ins and out of web designing. Whether it be Facebook ads, LinkedIn banners, Twitter posts, or YouTube thumbnails, the software can be used to design them all.
The best thing about the platform is that it is free. I consider it to be among the best free social media management tools. This is because, unlike other free plans, Canvas offers a plethora of features and designs without any additional cost.
Other great features include:
A vast portfolio of graphic elements, best suited for designing unique and stunning posts.
Pre-made templates for infographics, headers, ads, and posts for quick posting.
Immensely easy to use platform with a drag and drop interface.
CoSchedule
For me, there are two social media scheduling tools that are worth the investment – Buffer, and CoSchedule.
CoSchedule makes it into the list because of its convenient marketing calendar. The software allows you to manage multiple projects and campaigns in a single dashboard. It allows you to organize your workflow, schedule, and publish content in a timely manner.
Apart from the fact that you can manage multiple platforms through a single window, CoSchedule helps in organizing the content strategy as well.
Once you create your plan and launch your campaigns, you can alter the calendar to reflect it. This ensures that everyone on your team has clarity about the marketing campaign since everyone would know the exact progress of the campaigns without requiring a report!
Brandwatch
You will be surprised just how effective analytics is in perfecting your social efforts.
The business, Britvic, launched its product Fruit Shoot in an already saturated beverage market of the US. Yet, its customer base increased by a whopping 200 percent. All because its digital campaigns were social analytics-informed.
Merely scheduling posts and making sure that your content is appealing is not enough. In fact, this is just the first step. You must also know what your customers think about your brand and alter your efforts accordingly.
Especially considering how easy it is to lose customers and how expensive it is to get new ones. According to Signal Mind, acquiring a new customer is seven times more costly than retaining a current customer.
This is where Brandwatch comes in handy. This social listening tool helps in monitoring a brand's digital presence. It offers demographic data, API access, and image recognition.
Its data visualization platform further helps in making sense of the data delivered by the platform. You can also integrate it with the insights received from other tools for a much more comprehensive report.
The software supports over eight social media platforms, along with websites and blogs. The only drawback is that it is quite expensive.
Facebook Ads Manager
Social media advertising now takes up a significant chunk of the marketing spend of most businesses. Data collected by Sprout Social (another good tool) reports that social media ad revenue amounted to 89 billion USD in 2019.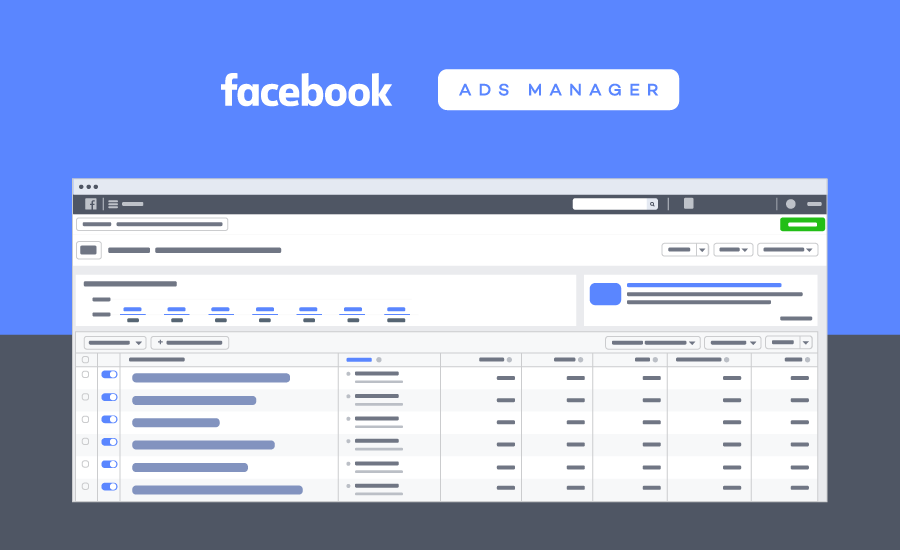 Facebook Ads Manager is a social media management software that is built into the highly popular social media platform. The software allows brands to:
Create ads for Facebook and Instagram.
Edit, update, and schedule ads while allocating the desired budget to the campaign.
Manage the performance of the ad campaign in real-time.
If you have a business account on Facebook and Instagram, you will automatically be able to access this tool. In other words, in a world of expensive social media management tools, this one is served to you on a plate for free!
Followerwonk
There are over 145 million active users on Twitter. And 20 percent of these users are American.
Generally, the platform is overlooked by marketers when they build their social media presence. However, if your target audience's demographic matches the demographic of Twitter users, it will be a waste not to utilize the platform.
Followerwonk is a tool that is dedicated to Twitter. It aids in boosting visibility and engagement on the platform. Here are ways it does so:
It helps in connecting with the right people to best grow your brand.
It analyses the Twitter audience to offer brands suggestions about who they should follow for increasing their follower count.
Parting Thoughts
All in all, with the right tools and an impeccable social media strategy, there is nothing that can stop your brand from gaining a strong digital presence. Give the free versions of each of these social media tools a try and decide for yourself which of these is best suited for your business.
Regardless of what resources you use, at the end of the day, if you create a winning campaign, you will be able to attract the right audience. So, make sure to be thorough when developing your content and social media plan.
That is the difficult part. Once you have a plan ready, these tools will make the rest of the journey a piece of cake.
Do let us know about your experience once you try these tools out. Also, if you feel that there are other social media management tools that marketers must try, do let me know by commenting below.
Image source:
https://www.entrepreneur.com/article/283304
https://www.cio.com/article/2910359/traction-watch-how-canva-reached-2-million-users-in-18-months.html https://marketingland.com/6-of-the-best-social-listening-tools-for-2019-249953