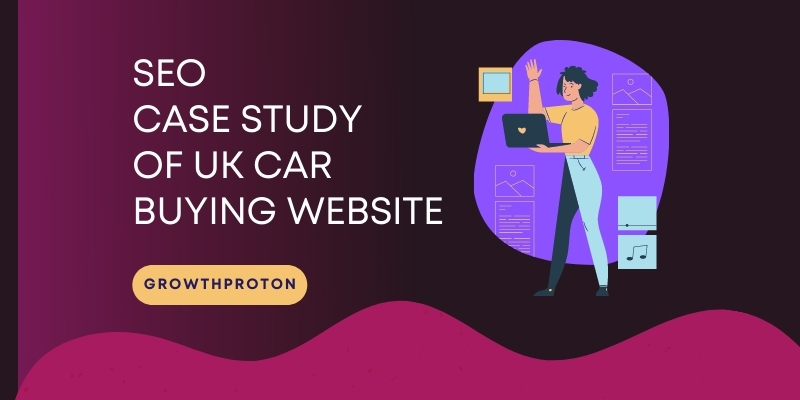 In today's world, a website can be a company's biggest asset. After all, as per Statista, in a globe of 7.7 billion people, at least 3.5 billion are available online! Additionally, as per Retail Dive, 87 percent of all purchasing experiences begin with an online search.
At such times, poor web design and search ranking can prove detrimental to any company's success. We ensured that such a case didn't arise with one of our clients, a car-buying website.
An Overview of the Website
Our client is a UK car-buying and selling platform based in the UK. While their overall idea may seem common, the firm has managed to establish a differentiated positioning through its online valuation system. After all, whenever you consider selling your car, you are bound to wonder, "How much money will I get if I sell my car online?" The online valuation system answers this question.
To buy a car in UK, rather than consumers having to visit dealerships to get quotes when selling their vehicles, the online valuation generator allows them to get a free valuation. In case they like the offer, they can arrange for the company to collect the car from their doorstep.
The Challenges Faced
While the car-buying website certainly managed to leave a mark owing to its novel customer experience and convenience provided to the masses, it struggled to establish a digital presence. Two of its biggest challenges include:
1. Poor Search Engine Ranking
For a company to be deemed ideal for search engines, it must rank high for high-performing keywords. However, the website was visibly struggling to do so.
Whether it be general keywords for the sector or local-specific words, it was observed that the website did not have a high search engine ranking for any of it. For instance, it didn't pop up in the search results of keywords like "best car buyer in UK".
2. Obsolete web design
As per WebFx, 94 percent of first impressions regarding a brand is formed relating to its site's web design. As the picture below shows, the web design of the site was quite obsolete and complicated.

There were multiple issues with the website, whether it be the overall look, navigation, or broken links.
The Steps Taken
To help our client in overcoming the challenges faced, here are the steps we took:
1. Website Audit
Prior to fixing the issues, one must know the extent and depth of the problems faced. For this purpose, we conducted a website audit. During the audit, the following was discovered:
Thin content
Inappropriate website navigation structure
Unfriendly UX
Broken links
Duplicate websites
Spam links
2. Updating Website
The entire digital experience was revamped. The altered navigation is highly simplistic. Additionally, rather than having a plethora of content on the site, we balanced between text, visual icons, and negative space to best ensure readability.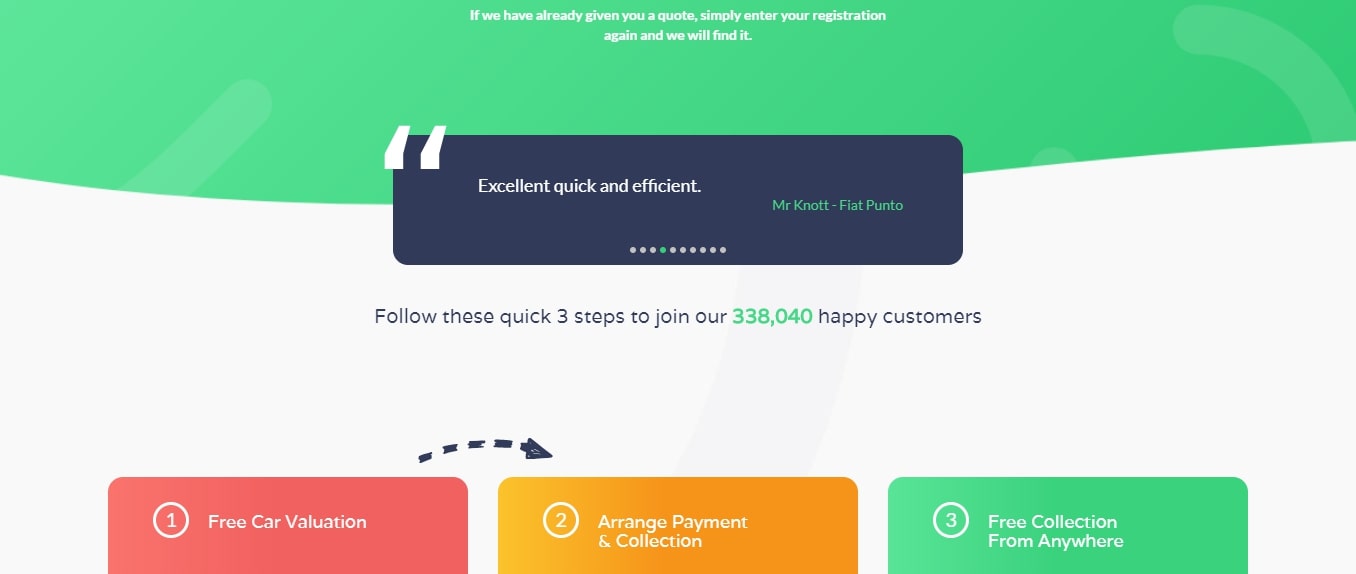 Broken links and spam links were fixed. Spam links and duplicate websites were eliminated. Moreover, a list was created for link building. Press release links were also built for a favorable brand image.
3. A thorough keyword research
Before one can begin optimizing content, it is imperative to find the right words to optimize. Our experts conducted thorough research regarding high-performing local keywords. We listed down and tracked the performance of words and shortlisted ones to include the company's content.
This ensured that consumers wishing to buy car in UK came across the UK car-buying platform.
4. Content Optimization
Once the right keywords were identified and mapped, the old content of each web page was optimized. This was done to ensure that all old blog posts on the website could be utilized for attracting customers.
Moreover, new content was drafted for the blog, keeping in mind SEO trends and needs. Topics for the content were carefully chosen, keeping in mind the interests of ideal buyers of the company.

The website content was transformed to include pithy, crisp, and engaging text. The objective was to ensure that site visitors got the gist of the services at first glance without having to read verbose long-form content.
The Results

The four steps played an integral role in gaining a high search engine ranking for popular competitors' keywords. The organic reach of the website also increased exponentially. This ensured that whenever the thought of "Oh, it's about time I sell my car online!" came across consumers' minds, they knew which platform they can reach out to.
The Learnings
Businesses can learn a lot from the problems faced by and the subsequent solutions offered to the website. There are two significant learnings from this case study.
1. Sometimes the problems are not apparent
While anyone could have detected that the navigation of the company's website needed an update, the problem of broken and spam links was not as apparent.
This showcases the importance and effectiveness of site audits. Merely being the best car buyer is not enough. You must reflect it through your digital presence as well!
2. Organic reach requires effort
Yes, organic reach comes naturally. But, this doesn't mean it comes without effort. Whether it be updating content or transforming the UX, companies must implement various types of SEO techniques to reach an optimum ranking.
Ending Thoughts
We live in a digital era. Doing the bare minimum by creating a website is no longer enough. All brands must strive to develop a strong online presence. And a site is just the start of it!