White label Email Marketing
The only dock that saves
White Label Email marketing: the panacea for all digital marketing woes
Credible leads and a conversion-driven business are ideals that every e-commerce business looks forward to. Email marketing is one of the most effective routes to success in this regard. When the dungeon of projects imprisons you, Proton's positivity saves you. You are time-constrained, so why not partner with a conversion-driven white label agency?
Flip the coin; you'll always find us supporting you at the backend. Team Proton knows the real tricks of the trade. We focus on bringing the maximum leads for your client's business through our upbeat white label email marketing service. So, what happens in the end? Your client gets conversions, you get all the appreciation and we act as your supporting bone.
The right performance in email marketing can drive excellent results. It is a top priority for us due to its significance in marketing today. The best email marketing services prove their mettle by taking your client's campaign to its zenith.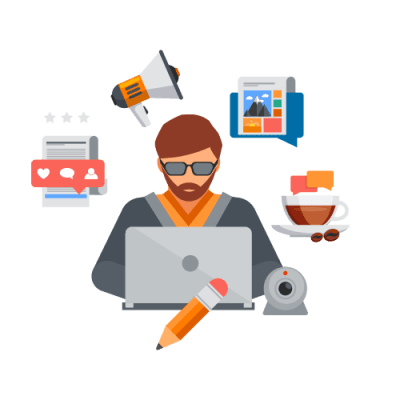 Define
We define the set of goals, need to be achieved and prepare a plan of action.
Test
The strategy is tested before its final launch
Send
Our mission is to reach out to customers at the best time, so emails are sent accordingly
Measure
We quantify the effectiveness of the campaign and see what worked and what didn't
Adjustments & Repeat
We take corrective actions, if any, for improved customer satisfaction and sales
Monthly Reporting
We keep you informed throughout the process by our regular reporting mechanism.
NO ZONE ABYSS CAN BEAT OUR EMAIL MARKETING STRATEGY
Unbeatable strategies that bring maximum leads with a cherry on top
Our company believes in a systematic approach. We have worked hard to build a process that is effective in handling our diverse clientele. We have an easy-to-adhere, six-step procedure that allows us to provide you with the solutions that work like the touch of Midas.
In-depth study
Strategy Testing
In-depth analysis
Final modifications
Keep you in the loop
Your project is a separate canvas for us
We start to build your campaign from scratch. We define a set of goals that are achieved through timely milestones. This involves an in-depth study of your client's current position, their repertoire among target audiences, and a critical understanding of their plans at a base level. Once we have a defined plan of action, our next step is to test a strategy.
Testing is crucial and serves the basis for sound decisions
Testing a strategy before its big launch is essential for all the parties involved. It helps in minimizing any costs of failure and allows room for change. The stage of testing provides much-needed flexibility and enables you to achieve your goals. After that, emails are sent out to the target audience. This step involves an analysis of the channel and helps in the tangible measurement of the strategy's effectiveness.
Analyze the effectiveness of the email marketing campaign
This is a critical step because it not only involves the use of highly skilled people but also leads to the success of the entire campaign. We measure out the milestones and actual conversions made through the email campaign among the sample audiences. This analysis helps us decide the elements that stay and those to be abandoned.
We adjust and improvise
After completing the preliminary steps, we make final adjustments to the strategy and make necessary improvements. If there are any loopholes, we get them fixed then and there. Once the recipe is perfect, we then go ahead and launch the new and improved version.
We keep you updated
Monthly statements are sent out to you to understand the statistic growth reported periodically. You can count on us because we have no hidden curtains. We keep our clients involved in the process and notify them often enough to transmit the information.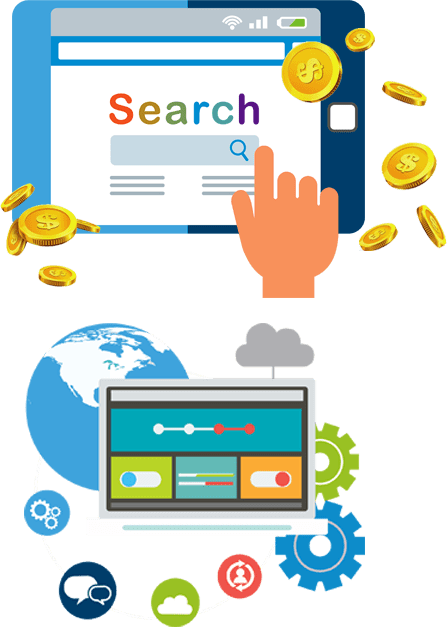 Do you want to know more about our White Label Email Marketing?
Our FAQs section is the right spot for you!
What is your approach to building an email strategy?
Firstly, we identify what your client's specific email marketing goals are. Next, we make sure each part of their email marketing aligns with the overall digital marketing strategy of the organization. Finally, we begin a process for continuous improvement.
What is your strategy for designing the content of an email?
We focus on Content that offers value to the target audience. There is a journey that each brand has to travel vis-a-vis each of their customers to drive them to reach to the end of the sales funnel and ultimately make a purchase. Through our emails, your clients can connect with the audience, build interest in their brand, develop trust, and then get down to talking about the sale.
What is the frequency of sending emails?
Email frequency varies from industry to industry, so we keep on testing in order to know what works best for your client's business. We know that if the rate is high, this can lead to loss of opportunities, so we work with precision to avoid all such mistakes.
Can you make the target audiences read through the email?
We know that customers open emails they connect with and the ones which sound relevant. So, the first thing we do is to understand the expectations from your client's business and things that matter to their target audience the most. Then we focus on the value that your client creates and the benefits they are offering.
Personalization is the golden key
Trust is the cornerstone of any lasting relationship; count on your digital sailors
Just like specific ailments need specific remedies, every project needs a different strategy; it is never a one-size-fits-all approach. Team Proton gravitates towards challenges. We do what works best for your clients and end up producing promising results.
We keep the boat rowing and take it to the final destination, just to start another journey with you once again. Team Growth Proton is your digital sailor that goes above and beyond to meet your project needs.
As a white label SEO company, we ensure the maximum level of transparency and let you stay in the limelight. Count on us for authenticity and transparency in all dealings. Growth Proton knows how to show you the direction in the digital sea; be assured, we never leave you in the middle.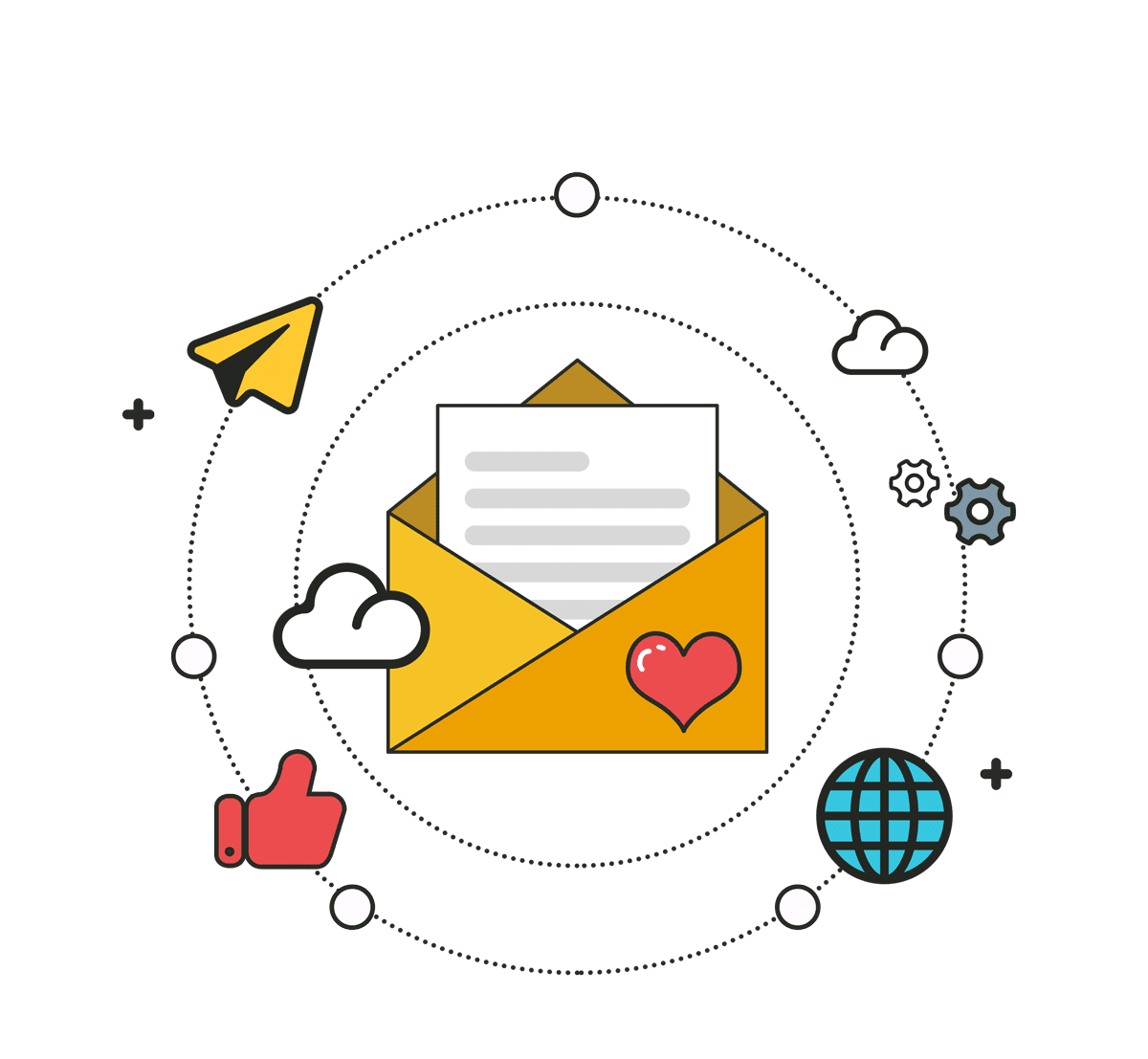 Want to outsource your email marketing projects?
Growth Proton is always there for you. We know how to shape-up winning campaigns. Get in touch with us.