Are you enough social?
You're either social, or you don't exist!
In the age of ever-expanding social media platforms, there is nothing that can reach out to people more than what you float there. Therefore, it is essential that any business not only maintain a presence on social media but also add value through it.
As a white label company, we ensure that your clients get the maximum exposure in the social battle through our efforts. We create viral campaigns, and heart touching ideas to give your clients attention like never before. Our focus on the "why" rather than the "how" gives your clients the success that you want. We focus on the latest trends and steer your clients' social media, away from controversies. What more could you ask for?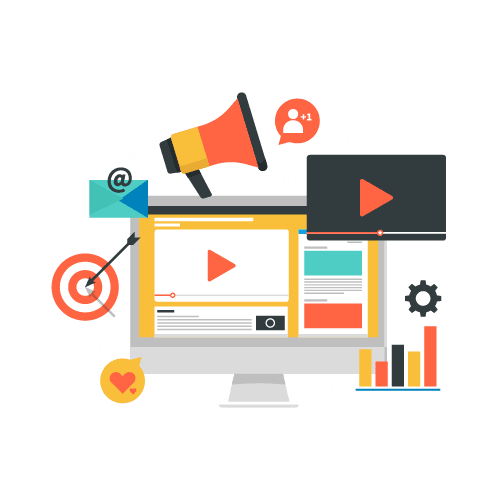 Organizational Purposes & Business Objectives
We discuss your client's business goals & objective.
Customer Analysis and Experience
We study and evaluate how customers interact with your client's brand.

Here, we do the competitor analysis and gauge their strengths and weaknesses

After the analysis, we shape up the recommendation plan.

We create and publish posts that aids in user engagement.

Result Analysis & Plan Alteration
We measure the results and modify the plan as needed.
Monitor Brand's Social Engagement
Our team monitor's your client's overall social engagement.

You always stay in the loop; we don't leave you with the missing pieces of the puzzle.
WE EVEN IMPRESS ISOLATED PEOPLE
We know how to play the game of #hashtags the right way!
Getting started with our white label social media marketing service is easier than you can think of.We paint a virtual picture of your client's business; where does it stand and where does it want to go.
We are not gut-driven but data-driven
As a white label company, we make an effort to portray your client's effort in terms of customer benefits. However, we do not just aimlessly go about doing this. Customers think rationally and often form-critical assessments. Therefore, everything we do, keeping in mind customer analysis and experience.We study your competitors to create profiles and learn from their responses to create our recommendation plans. That is how we always keep you two steps ahead.
We Create, alter, monitor, and report!
Every content we post paves the way for new content while adding to your plan. We use feedbacks on currently published ideas to alter the upcoming plans. But that bit is not as easy as it seems. Analyzing results effectively and understanding their implications is tricky in the context of competitors, customers, and campaigns. But we never shy away from our hard work.
Our dart is always on-point!
We monitor the trends that emerge from analysis and predict how it should be played out in the future. The predictions are based on how well we have helped your brand to engage customers.The better the results, the faster we can help you grow.
The cord of the undying relationship
A brand that fails to engage gets dissolved in the ocean of forgotten ones. With our upbeat strategies, we build up an affinity between brands and their consumers.We focus on building customers' relationship with the brand so that they share the positive word with their peers
You are always in the loop
Fret not! We keep you involved throughout the process. You receive monthly reports from us; we keep you involved at every step so that you know where we are taking your brand and express your concerns with us.

Want to Attract and Convert More Leads?
Let's Talk!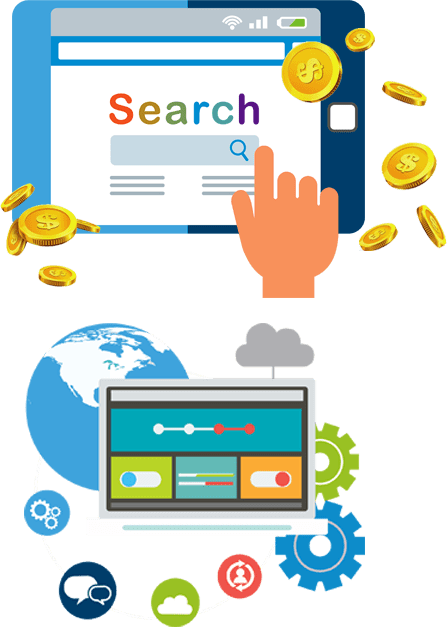 Want to know more about our social media marketing services?
Let our FAQs section handle this for you
Is social media marketing really important for my client?
You know that social media offers a huge marketing opportunity for businesses, but it needs the right tools to make the most of it. Many startups and the most innovative agencies have depended on our social media marketing tools, and we can help you achieve the results you want.
What social platforms do you support?
We support all major social media platforms. First things first, there's no doubt that a business should be on social media, irrespective of the industry. The motive behind having a social media presence, however, may differ from one organization to another. We analyze where your client's audience is and start from there. We know that Conveying messages to the wrong crowd will end up in a lot of dissatisfaction for all involved parties.
Do you cover custom content too?
We are of the belief that high-quality content and social media go together like wine and cheese. We know that the variety of social media platforms available are not a "One-Size-Fits-All" solution. We put our efforts to figure out which types pair best. Once we discover the formula and put it in place, your clients will see their audience growing like never before.
What about Social Media Maintenance?
We work on the strategy that long-term vision means pushing a consistent brand voice and content that supports the marketing goals of your clients. We will help create a schedule and do social networking for your clients according to their needs to promote events, daily specials, and news.

It gets overwhelming when you have to handle more than your capacity. Growth Proton is here to save you. Let us handle your social media projects. Get in touch

Getting tons of social media marketing projects?
You deserve to get personalized solutions
Challenges come, but we never back out
Random strategies or pre-decided plans are not something we approve of. Every project is a different canvas, and we treat it like that. As a white label company, we never do anything that hinders your clients' growth. Once you have us aboard, expect to receive personalized solutions at every step.
Growth Proton is the sailor of the digital sea and knows how to fight the obstacles. We don't leave you in the middle of the chaos. Be assured, we adhere to the notion of transparency and there are no hidden curtains behind any of our dealings.