Are you looking for a knight in shining armor for your agency?
How can a White Label SEO Service save you?
If you are a digital agency that seems to be bursting at the seams due to competitive pressure, then we have a magic mantra for you that could help you spin gold out of hay. Yes, indeed, we are talking about a white label SEO provider. It is a company that takes care of clients on your behalf.
We work at the backend and let you enjoy the fruits of our labor. White label services are like the salt, spice, and everything nice for your agency because it allows you to be hassle-free, cent percent of the time. We take care of your clients while our name stays undercover, with full confidentiality.
SEO Keyword Panel:
Our team of experts is very efficient with the linguistics of SEO and is sure to yield desired results.
Guaranteed organic growth:
We believe in absolute transparency and strive to take your clients' rankings higher through honest means.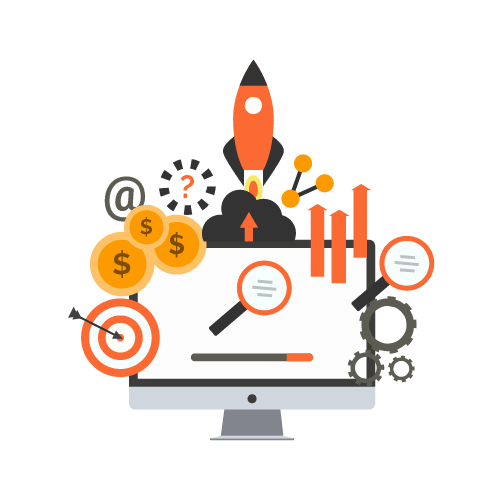 INITIAL AUDIT & ANALYSIS
This is where our team examines the current position of an agency to help them with their strategy.
COMPETITOR AND GAP ANALYSIS
Once we are satisfied with the analysis of the insides, we step further and study your competitors.
KEYWORD RESEARCH AND MAPPING
The search and alignment of relevant keywords are done to ensure the success of your client's campaign.
ON-PAGE FIXERS AND TECHNICAL OPTIMIZATION
We try to prevent the clients from loss by sustaining the growth of the business. We fix all technical SEO problems on a priority basis.
CONTENT OPTIMIZATION
Our efficient team creates the most excellent content to cater to all your client's needs and requirements.
LINK BUILDING
We understand the significance of a strong network of backlinks. Therefore, with our strategy we save your client's link boat.
MONTHLY REPORTING
Clients receive a monthly report about the progress and process. We keep everyone updated!
RESULT ANALYSIS AND STRATEGY ALTERATION
Once everything else is done, we analyze the results and fix any strategic problems that the client might be facing.